23.04.21
10 Family Friendly Cycling Destinations in the UK
10 Family Friendly Cycling Destinations across the UK:
Cycling is a hobby the whole family can share! We're lucky that there are so many beautiful locations here in the UK & Ireland that we can explore. It can be a short evening ride, a full day out or even a weekend away together, cycling is a rewarding activity. Take a look at the 10 places we have chosen that are perfect for a pedal with the family!
Wollaton Hall, Nottingham
Wollaton hall is approximately a 4mile ride from the entrance, completely off road with no challenging terrain. There are gardens to explore, cafes and the Hall itself to have a look around. The riding spaces are beautiful with the lake, woodlands, nature reserve and free roaming deer, there's an opportunity to feed the ducks and with all the open space available it's a great spot to take a picnic for a summer evening ride.
Comber Greenway, Northern Ireland
The Comber Greenway is a 7-mile trial that runs along an old trainline between Comber & Dublin. Its traffic free and is a top cycling spot. The trail has lots to offer, going riverside continuing through a rural landscape, before passing the Billie Neill (MBE) Soccer Centre of Excellence with beautiful farmland views and a view of the Scrabo Tower. You can cross the river and farm lanes using several bridges along the way.
Regent's Park Outer Circle, London
Approximately a 2.5 Mile ride, the outer circle is a lovely ride around the park. Some of the park is car free making it a safe place for you and the children. There are beautiful flowerbeds and lots of open space making this one of the prettiest parks in London, with some amazing properties to admire on the perimeter. Another thing the kids will love is trying to spot the Giraffes heads or hear the animals from the ZSL London Zoo next door.
Blickling, Norfolk
Blicking is approximately a 4-mile trail, with a track that is great no matter the weather! Perfect for younger children as there's no difficult terrain for them to contend with! There's lots of beautiful scenery around, especially during spring in the Great Wood where there's an abundance of bluebells to be seen, and there's plenty of woodland and open fields to ride along. You can also stop off and visit the Tower, and Mausoleum on your way around.
Millennium Coastal Path, Llanelli
A longer trail from Discovery Centre along the coast to Pembrey. It's tarmac and off road approximately 14 Miles long so perfect for a nice day out, there's lots of beautiful scenery along the way from nature reserves to the Burry Port Marina both on the way to Pembrey Forest which also means there are lots of places to stop for a break along the way.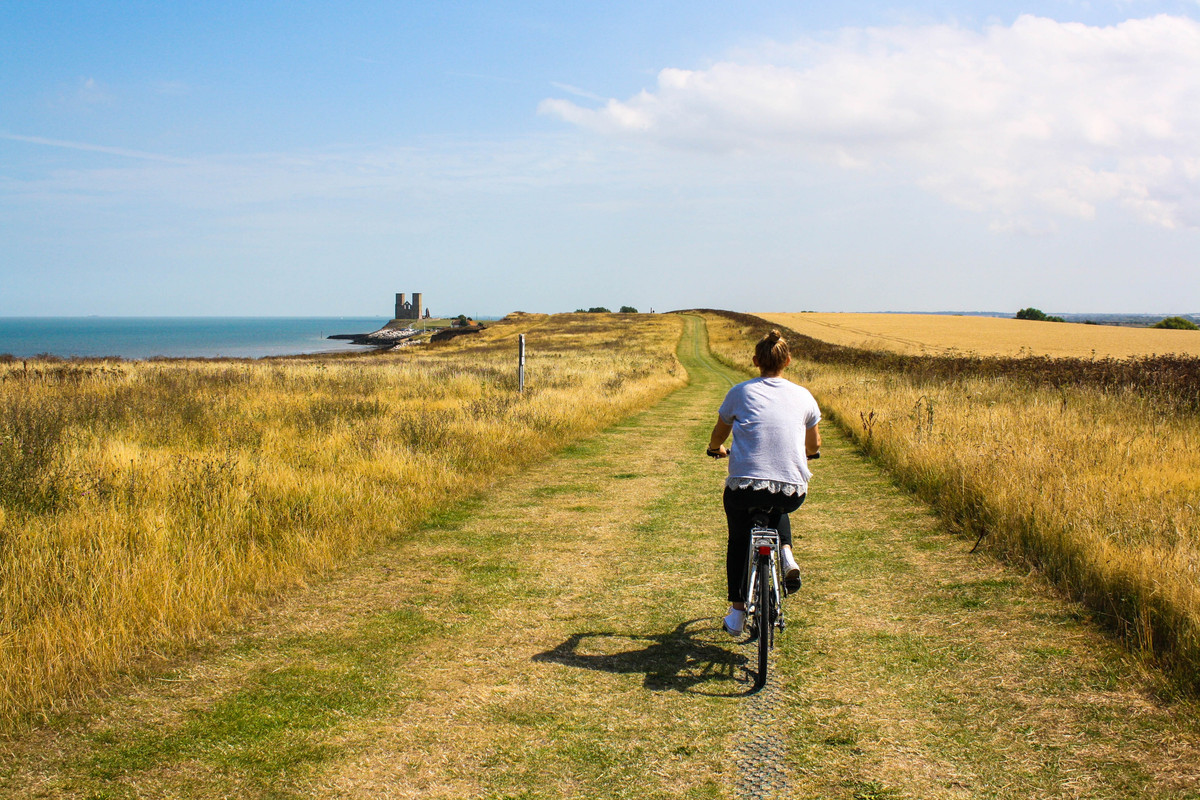 Green Quarter Fell, The Lake district
One for the more advance family outing, the lake district is full of hills so bear this in mind if you have younger children. Green Quarter Fell is just over 10 miles long, given its in the lake district it goes without saying that it's a beautiful cycle. And as the area has some lovely cottages to stay in you could go for a weekend away and try out the route whilst you're there.

The Speyside Way, Cairngorms National Park

This route flows through heather moors and native birch woodlands. It's around 5 miles long, there's plenty of places to stop for a picnic and to see the stunning views of the Cairngorm Mountains. You'd ride along the Strathspey Railway where trains will run by as you ride. There's also a Boat Hotel where you can stop for snacks. If you are in to wildlife or fancy a train ride there is also an opportunity to continue on another 2.5 miles to the RSPB Loch Garten Osprey Centre, or you could jump on the stream train back to Aviemore, of course you and your bikes are welcome on the train!

Calke Abbey, Derby

The figure of eight route is a varied trail with several tunnels you can stop to take a look at along the way. It's great for everyone as you can either do the full 6.3-mile ride or for those wanting to take a shorter trip there is also a 3.7-mile option. If you have a family with mixed cycling abilities, you could always split up take the alternate routes and meet back up for lunch!

Wicken Fen, Cambridgeshire

The National Trust's oldest nature reserve, this easy 9-mile circular route is perfect for even the littlest of riders, it's all flat terrain making it a nice smooth cycle. It's one Europe's most important wetlands housing over 9000 species. What a great place to educate the kids as well as getting fit whilst you explore.

Aire Valley Towpath, West Yorkshire

This is the longest route of our chosen 10 at just under 17-miles. This is a beautiful countryside trail with stunning scenery and the longest canal in the England. You have lots to look at on this ride, from the woodlands to the canal. You can also visit Salaire, near Shipley which is a World Heritage Site due to its preservation as a Victorian Industrial Village. There are many stops to check out along the way including bakeries, boutiques, antique shops and cafes to mention a few.

We are lucky to have so many wonderful places to cycle as a family around the UK, it was hard to chose 10 of them! Whether you are a keen cyclist or just in it for the family fun these places are perfect to explore with your loved ones!

SHARE:
Back to Blogs