16.08.21
How to get your cycling fix whilst working from home
How to get your cycling fix when working from home?
Many of us have worked from home throughout the pandemic, however, as work from home guidance comes to an end, more businesses ponder what the future of work looks like for them. Many companies are welcoming employees back to the office, some are adopting hybrid working models, whilst others are waving the office goodbye for good.
What does this mean for the Cycle to Work Scheme?
There has been an easement for employers that provide the cycle to work scheme & employees involved in the scheme due to being unable to meet the qualifying journey criteria since working from home in the pandemic. All participants must ensure '50% of the bikes use must be for qualifying journeys1' such as commuting to and from work or using the bike for work-related purposes.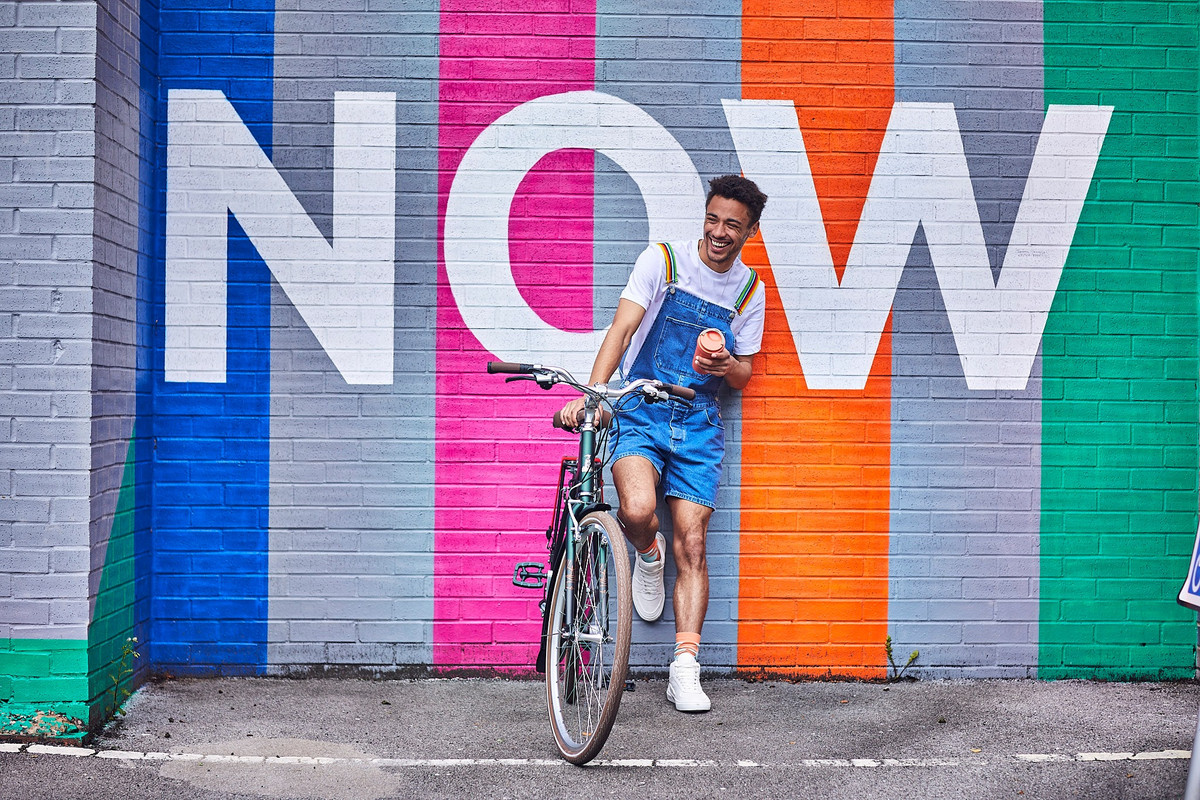 The above easement applies to the cycle to work scheme users (employers & employees signed up on or before 20th of December 2020) meaning they will still benefit from the employer-provided cycle tax exemption without needing to meet the qualifying journeys condition2. This exemption is valid until after the 5th of April 2022.
Despite this, it is time to get back on the saddle and start riding again, even if you're missing your morning and evening commute to work. Cycling offers many health benefits from keeping you active, reducing stress and improving your overall mental wellbeing. To achieve your cycling fix whilst working from home, we recommend carving out a specific time in your day to ride your bike.
Commute without commuting
Just how you would previously cycle to and from work, establish a short cycling route in your area to complete twice a day. The length of your cycle can be as long as you like but matching this to the same amount of time your commute allows you to establish a daily work routine. Commuting without actually commuting will help you to differentiate when your workday starts and finishes. Aside from this, it will help you wake up in the morning, give you fresh air and help you remain active through cycling regularly.
Lunchtime biking
Make the most of your lunch break, and get outside on your bike. Commit to riding your bike and stepping away from your emails at least 30 minutes a day. Lunchtime cycling will not only increase your mood but will make you feel more alert and focused for your afternoon tasks. To get the most out of your lunch break & to prevent rushing around, ensure all your cycling equipment is ready to go beforehand, enabling you enough time to shower, change and eat, all before clocking back in to finish the rest of your day.
1 https://www.gov.uk/government/publications/easement-for-employer-provided-cycles-exemption/ease ment-for-employer-provided-cycles-exemption
2 https://reba.global/content/cycle-to-work-scheme-update-on-qualifying-journeys-requirement
Don't let working from home stop your cycling in its track. Continue to use your cycle to work equipment & reap all the benefits cycling has to offer.
SHARE:
Back to Blogs